Assortment
Special Orchids produces an ever-changing assortment, in order to continue to delight you with the finest varieties. Only the heaviest and most beautiful flower stems will pass the final inspection. For this reason, they are provided with a gold label to show that they belong to the top ranks of cut Cymbidium.
Special service
The cut Cymbidium from Special Orchids is supplied by length, colour and as a mix of varieties with 6, 9 or 12 stems in a single package. The gold standard also includes a personalised service: customers are welcome to order their own preferred mix, suited to a specific season, a colour theme, or special holiday. Special Orchids also supplies Cymbi-packs: a single flower stem in an elegantly designed box.
Same-day delivery
Ask your regular supplier for Special Orchids Cymbidium, or contact us directly. Special Orchids will be pleased to refer you to an export agent operating in your area. If you place your order before 7:00 a.m., your flowers will arrive at the export agency around noon the same day.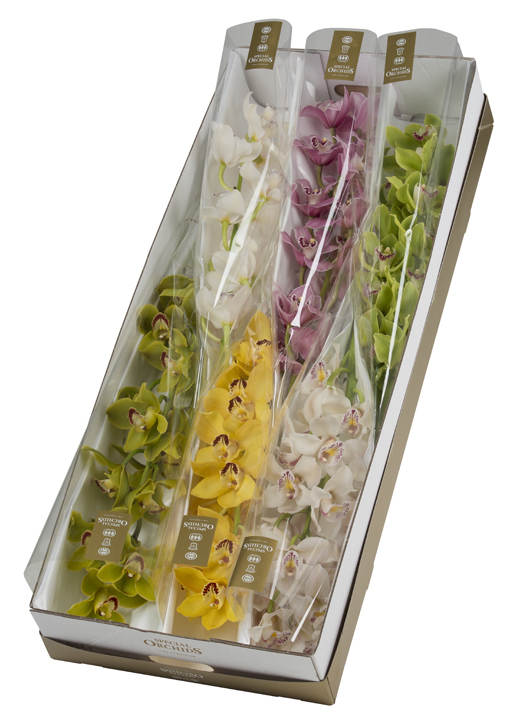 MIXED
6 stems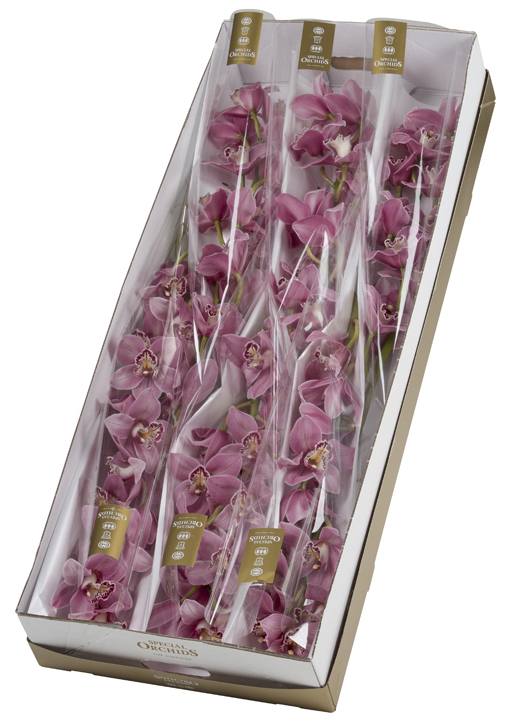 PINK
6 stems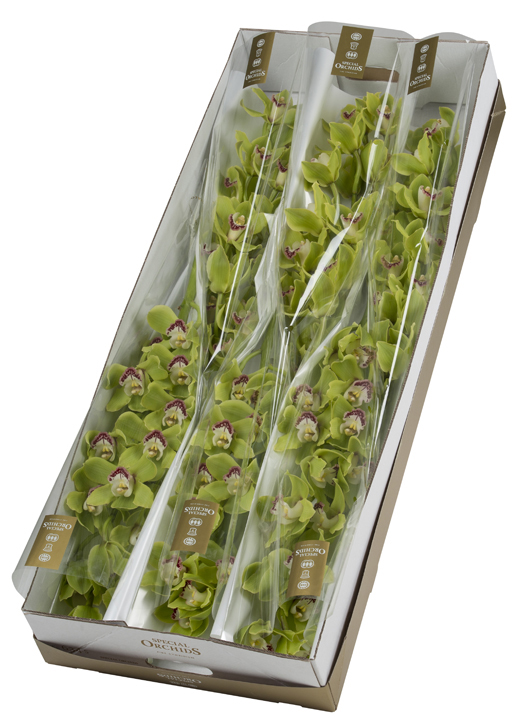 GREEN
6 stems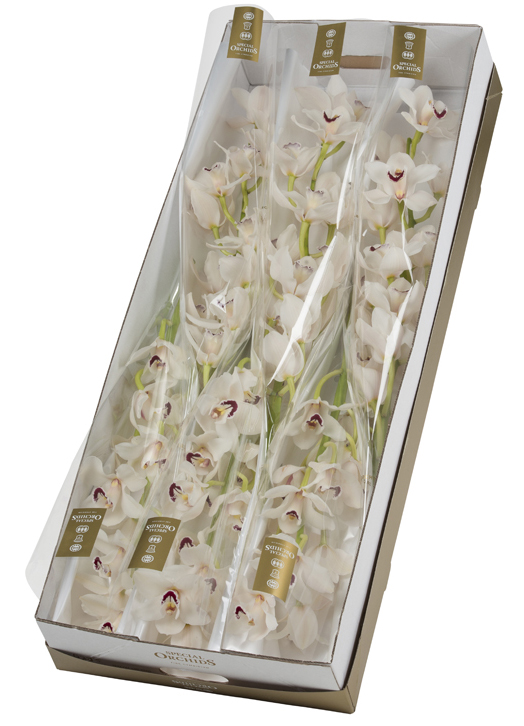 WHITE
6 stems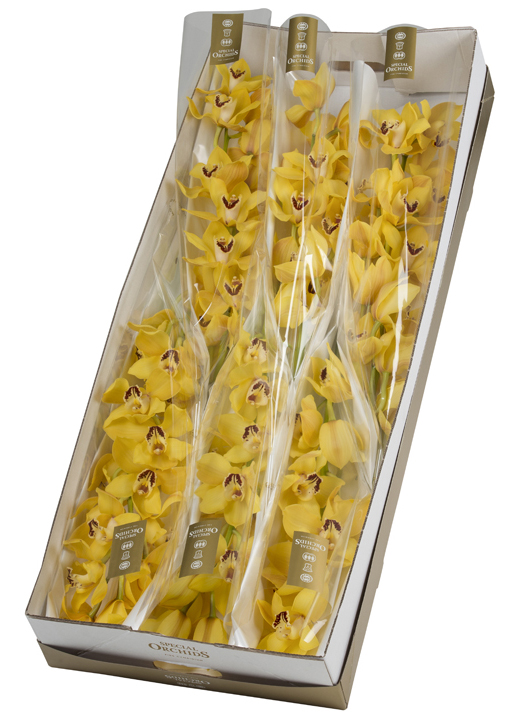 YELLOW
6 stems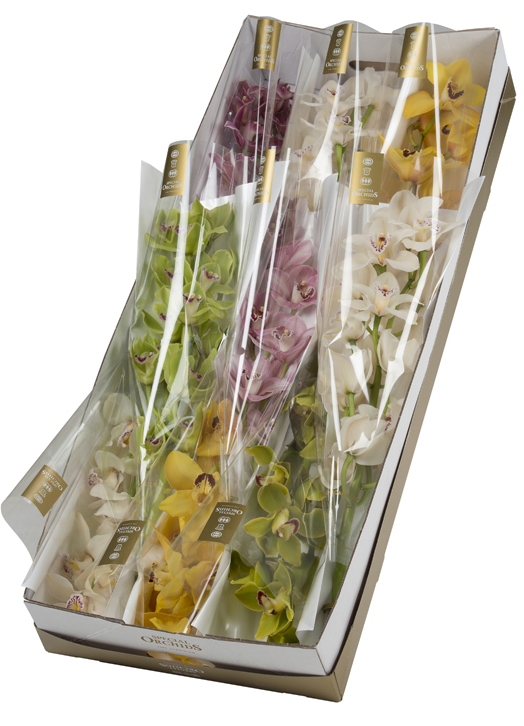 MIXED
9 stems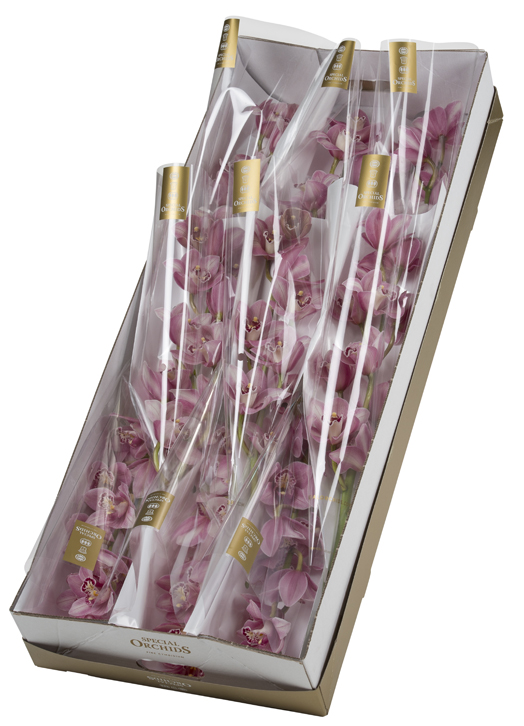 PINK
9 stems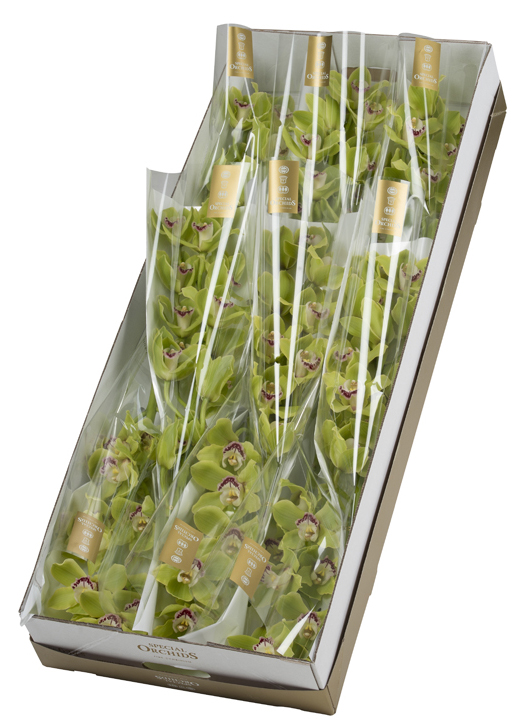 GREEN
9 stems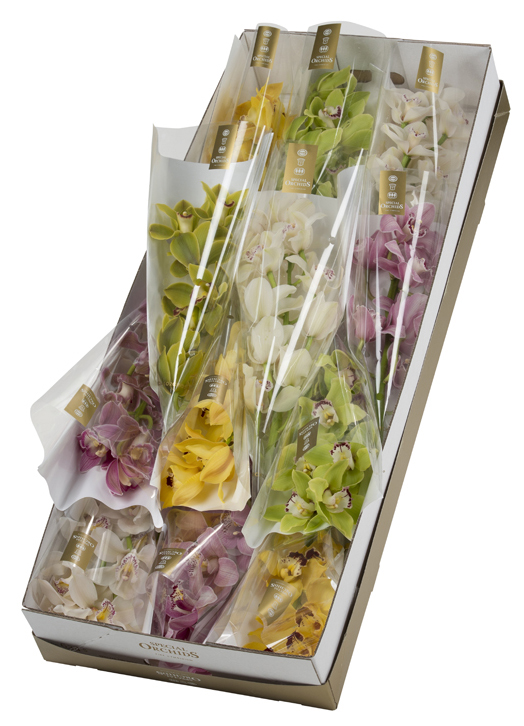 MIXED
12 stems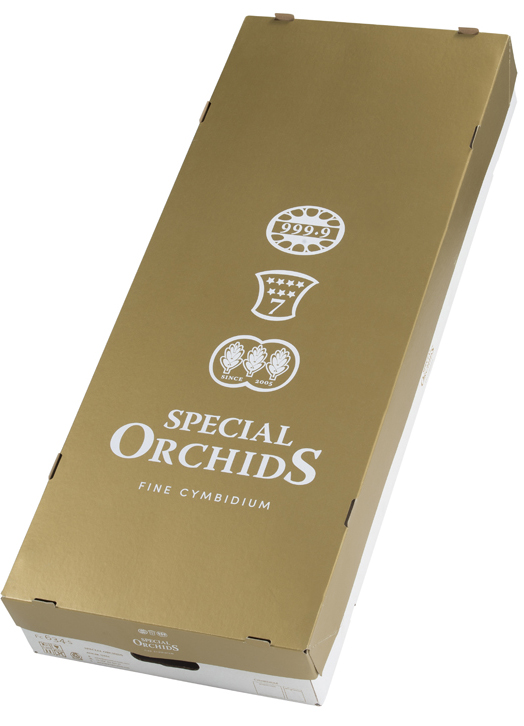 OVERALL CONCEPT


Bewaren
Bewaren
Bewaren
Bewaren
Bewaren
Bewaren
---